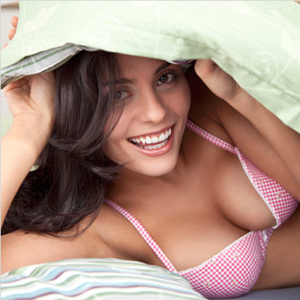 Want to reduce or even eliminate the breast soreness you experience during your period?
Here are two home remedies that you can use to get rid of PMS breast tenderness and get on with your life.
Home Remedy #1 – The Cabbage Leaf Home Remedy
In case you didn't know it, cabbage is filled with a variety of nutrients that have beneficial effects on the body. Some of these nutrients are anti-inflammatory, others detoxify the body. To take advantage of the healing powers of cabbage, remove two large outer leaves and place one on each of your breasts. Next apply a warm compress to the top of the leaf to get it to mold to your breast and draw close to the skin. Your breasts should start to feel better right away.
Home Remedy #2 – Hot and/or Cold Treatments
Simply get a hand towel and soak it in either hot or cold water. Then squeeze the water out of the towel and place it on your sore breasts. If your breasts are particularly sensitive you may want to put a dry towel on them first and then put the wet towel on top of the dry towel. Another way to perform this treatment is to alternate between hot and cold treatments.
One more way to relieve sore breasts or even prevent them from occurring is to take a herbal supplement and/or period vitamin.
You should look for an herbal supplement that contains all or several of these herbs: turmeric, cat's claw, devil's claw, licorice, and evening primrose. All of these herbs are known for stopping the inflammation that causes sore and inflamed breasts during your period.
Period Vitamins on the other hand are specially formulated to provide women with nutrients that support the body during a menstrual cycle. Look for a period vitamin with:
Calcium
Iron
Magnesium
B vitamins: B1, B2, B3, B6, B12, folic acid, pantothenic acid
Fat-soluble vitamins A, E, and D
Vitamin K
Vitamin C
Herbs such as black cohosh, chasteberry, cramp bark, dong quai, red raspberry, damiana, cranberry, wild yam, and white willow bark
These nutrients are vital to prevent deficiencies in the body that lead to PMS symptoms like breast soreness, bloating, gas and cramps.